Water Damage & Flood Restoration
Water damage is no small problem, It can be a scary and stressful event, causing major damage to your home and property and directly affecting your life.  At Superior Cleaning and Restoration, we know how frustrating flooding in your home can be, which is why we offer our Water Damage and Flood Restoration services.
Our process of extraction guarantees complete and professional removal of all water, and full restoration of water damaged areas.  We offer 24 Hour Emergency Service for water removal and flood damages. When you need help, just call us, no matter what time or day, we'll be there for you.
With other companies, the person on the phone may not even be in Kentucky at all.  Superior Cleaning and Restoration is a locally owned family business offering full service and support.  Our team will be with you through the entire process, from start to finish, to answer all your questions and make sure you're completely satisfied .  We will also work with your insurance company to make the experience even less stressful.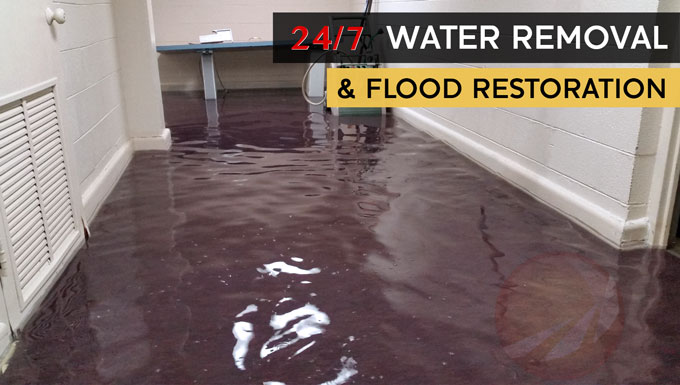 Water Extraction and Removal
At Superior Restoration, we have a number of tools, techniques and machines to carefully remove all excess water and restore the affected areas. High capacity dehumidifiers and fans are important in ensuring your floors return to their previous state. Strategically placed throughout the building, we are able to remove as much moisture as possible.  We can also control the temperature within the building to also aid in our extraction.  In most cases, even in some Class 1 flooding, the padding beneath the carpet will be saturated.  In this situation, we recommend removing the padding below.  This part of the flooring, though, is typically the cheapest part, and the easiest to replace.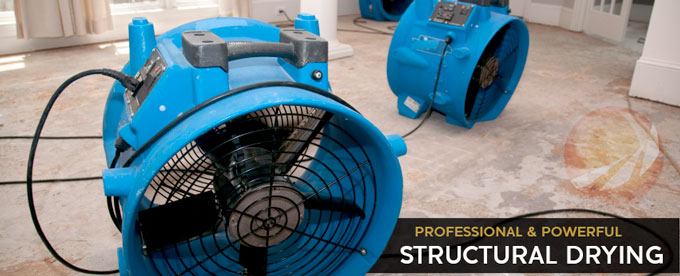 Structural Drying
When water damage or flooding strikes, you have to act fast! It's important to dry your home or office building structure quickly and thoroughly to prevent mold or other issues. But most structural drying service providers are only equipped to dry a minimal of the surfaces found in the home or office. Superior Carpet Cleaning of Lexington and Richmond, KY has the certified and trained professionals you need to get the water dried out of virtually any surface from all carpet types, to tile, to drywall, and more.
Mold Prevention
Worse than the physical damage water can cause to your property is the risk of Mold contamination in your home. Mold can grow quickly after flood or water damage and cause serious health problems. The key to mold prevention is to utilize the proper evaporation and condensation procedures. Superior's Water Damage and Flood Restoration professionals are trained, qualified, and certified.  Our rapid response to water and flood damage helps to ensure that Mold has little chance of growing before we can begin cleanup and restoration.
Flooring Repair and Carpet Installation
Depending on the amount of water damage to your floors, carpeting and padding, it may be necessary to remove carpet, padding and hardwood flooring in order to prevent further structural damage to your home and to prevent the growth of mold.  As part of our Restoration Services, Superior offers carpet and flooring installation and repairs, as well as complete re-flooring.  After the drying stage is complete, if needed, we can install new carpeting or hardwood floors to get your home back into great condition.  We'll work with you to ensure your complete satisfaction.

Why Choose Superior for Water Damage and Flood Restoration?
24/7 Emergency Service
When disaster strikes, day or night we'll be there for you.
Insurance Covered
For Flood and Water damage we work with your insurance company to process the claim and repairs.
Satisfaction Guaranteed
Our commitment is to our clients. If you're not 100% Satisfied with our work, we'll make it right.
Free Consultation and Estimate
We understand that getting things back to normal is the most important thing, so we provide Free consultations and estimates.
Professionally Certified
All of our technicians are 100% trained and certified to handle Water Restoration and Flood Damage.

What causes of Home Flooding and Water Damage?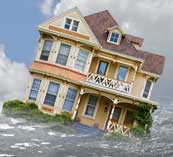 Most people instantly think of rain when they hear "flooding", but rain is only one in a list of factors that can lead to flooding and water damage in your home.  Flooding and Water Damage can occur with heavy rains or melting ice, faulty plumbing, backed up sewage/drainage, or pipes freezing. Even water beds can cause major damage to your home.  Knowing the causes of home flooding will help you be better prepared and allow you to identify potential issues before they become major problems.  If you do run into water damage or flooding then don't hesitate to give us a call, day or night, we have a number of tools and techniques to ensure a proper and guaranteed water restoration job.
Assessing Flood and Water Damage
When one of our Central Kentucky customers contacts us to extract water and restore damage after flooding, there are a number of steps we follow before we can begin the job.  We make estimates depending on the information provided by the customer.  The Classes and Categories mentioned below are great guidelines for understanding the damage.  In more serious cases, Personal Protection Equipment is crucial in serious flooding situations, and we are always prepared when called to an extraction. Protective masks, gloves and glasses are kept on hand in all of our vans. Upon arrival, we must take special care in diagnosing all the water damage done to the floor, or any possible hidden damages throughout the house or building. We inspect the damaged area to ensure electricity will not pose any harm to the housing or our technicians. We also inspect the furniture within the rooms to ensure nothing else can be done to the flooring or furniture itself. If legs of tables or chairs are left on soiled carpet, they can sometimes transfer dyes or leave permanent stains on the flooring.  Returning to the floor, the source of the water must be located, and then we are able to extract all excess water with our van-mounted machines.
Identify your damage
Identifying your water damage helps allows us to better understand your current damage and respond as fast as possible.  The terms Classes and Categories are used in describing the water and flood damage to your home.  These help us to understand the amount of water that has collected and the size of the affected area.
Classes of Water Damage
Categories of Water Damage
Class 1 Water Losses
 are small areas with non-porous materials, such as plywood, particle board and VCT flooring. Evaporation is used in many of these incidents.
Class 2 Water Losses are entire rooms or several rooms that are carpeted. The water has reached the carpet pad and exceeds no more than 24 inches up a wall. Evaporation is used as well, however, this class might require more removal techniques.
Class 3 Water Losses usually refer to instances where the water has come down from the ceiling. This class also includes areas in which the water has reached above 24 inches in the walls. Insulation, frame lumber and the sub-flooring are also included within Class 3.
Class 4 Water Losses are slightly more inclusive than the others. Class 4 can experience as little water as Class 1, however, the damage is significantly more pronounced. Specific tools are used to dry these areas, which are usually flooring of hardwood, bricked areas, and when cabinets are damaged.
Categories
refer to the contamination of the water that has caused the problems.
Category 1 is considered "clear water." This type of category includes waters that have no potential risk to human health through contact with skin or ingestion – any clean, fresh water supply line that bursts, such as sinks or appliances; water that does not pass through walls or ceilings.   Although these types of flooding and damage cannot cause any serious health risks, it is possible if left unattended, it can develop into a higher category and require more work.  With "clear water," most flooring and carpeting can be salvaged.
Category 2 is also called "gray water," which can pose a substantial risk to those living in the building. This type of category contains some chemical, physical or biological contamination. Examples of this are a dishwasher or washing machine overflowing, toilet bowl water overflowing, aquariums and water beds. "Gray water," although damaging, can be salvaged; however, it is up to the customer.
Category 3 is "black water." This is a dangerous category and can cause great health risks to anyone involved.  Soiled toilet water and overflowing bodies of water are two major causes of "black water." When this happens, we must bring our Personal Protection Equipment (protective suits, gloves, masks) to ensure our technicians are safe.  Our extractors must take great precaution in removing the water.  In these situations, the flooring is not salvageable. It must be completely removed and replaced.