Commercial Carpet Tile Services
Superior Floor Care offers complete Commercial Carpet Tile Services in Lexington and all of Central Kentucky.  Commercial Carpet Tiling provides a great floor for Commercial and Retail settings.  Trust Superior for professional quality, fast services and real customer satisfaction.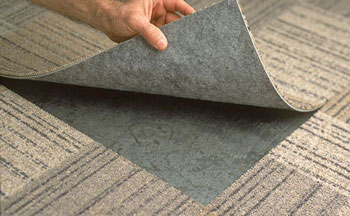 Commercial Carpet Tile Installation and Replacement
The great benefit of this type of floor is that if there is damage so a single area, the tiles in that area can be replaced rather than replacing the entire carpeting.  This provides commercial spaces with a cost effective way to keep their floors looking professional all the time, and saves money in the long term.
Contact us today for more information!
Why Should You Choose Superior Floor Care?
COMMERCIAL AND RETAIL Services
We provide a full range of commercial and retail cleaning solutions.
EXPERIENCE AND EXPERTISE
Superior cleaning technicians have the latest training and more experience,
SATISFACTION GUARANTEED
All of our services come with our complete satisfaction guarantee!.