Pressure Washing in Lexington KY
Superior Cleaning has your pressure washing needs covered for Lexington & Richmond Kentucky areas.
Call us today at (859) 221-3691 to find out more about our Pressure Washing services.

About Pressure Washing:
Pressure and sometimes called "Power Washing" involves using extremely high pressure and temperature water, along with special cleaning solutions to remove stuck on dirt, grim, graffiti, gum and just about anything else from concrete, wood, vinyl and many other materials.  Pressure Washing is a great solution for cleaning new and old buildings alike, such as Homes, Apartments, Schools, Restaurants, Churches, Hotels, Parking Lots as well as making your back deck look brand new!
Why Use Pressure Washing Services?
The great thing about our Pressure Washing services is that not only does it remove the ugly dirt and stains, it also removes the years and years of build-up from harmful contaminations such as the salt that is used to treat ice and snow. These contaminants can damage concrete and wood surfaces overtime, meaning a big hassle and repair bill.
With a simple call, we'll take care of any deck, patio, driveway, or anything else that needs a thorough cleaning at a great price. Give us a call today for a free estimate and we'll be happy to answer any questions that you may have.
Residential and Commercial Pressure Washing
Patio, Wooden Decks and Fences
Enjoy your deck & patio areas again by removing the exposure to the elements and unsightly stains.
Vinyl Siding and Home Washing
Breath new life into your home and improve the curb appeal!
Concrete Sidewalks and Driveways
Keep concrete areas looking their best by removing the salt, dirt and stains.
Graffiti and Marking Removal
Pressure washing can remove graffiti from most hard surfaces.
Residential Pressure Washing
Commercial Pressure Washing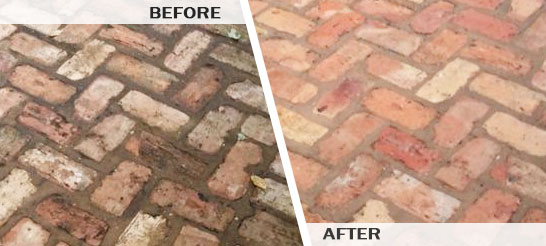 Pressure washing is a great way to improve the look of your home and property,. Pressure washing removes years of built up salt, rain, mud, dirt and just about anything else from the hard surfaces of your residence.
Superior Cleaning offers the best pricing for Lexington, Ky pressure washing and our commitment to customer service is second to none.  We'll make sure your completely satisfied with the quality of our work or you get your money back!
We do not recommend self cleaning of your home or any property with the use of a pressure washer unless you have the proper training to do so.  We take special care and use professional equipment to prevent damage, which can easily occur from the high power output of pressure washers.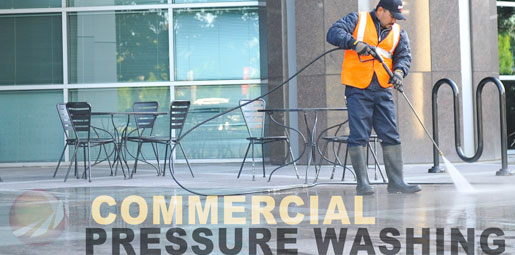 No matter what industry you work in, workplace safety is always of the utmost importance, keeping a clean and safe work environment helps ensure that everyone stays safe and happy and makes your business look more professional as well.  When it comes to commercial and industrial cleaning, sometimes elbow grease just isn't enough to cut it.  That's when you call Superior!  We have the trained professionals and industrial pressure washing equipment to handle any size job.  If you have a small budget, you don't have to worry, we have some of the lowest pricing for commercial pressure washing services in the Lexington area!
Commercial Parking Lots, Driveways and Drive-Thru areas.
Building Exterior, Sidewalks, Patios and Outdoor Dining areas.
Industrial Equipment and Heavy Machinery Cleaning.
Graffiti and Spray Paint Removal from most surfaces.
Pressure washing building exteriors, sidewalks, parking lots and other commercial business areas is a fast and effective way to keep your company's image looking great!
Give Us a Call Today for a Free Quote!