Hardwood Floor Cleaning Lexington KY

Superior Cleaning's certified hardwood floor care specialists are the best when it comes to Hardwood Floor Cleaning in Lexington KY, which is why so many people trust us with their hardwood floor cleaning and restoration.  We have years of experience in cleaning hardwood floors of all types, old and new.  When you think of hardwood floor cleaning Lexington KY, think of Superior Floor Care!
Hardwood flooring are a beautiful accent to a home or office and they stand up well in high traffic areas such as living rooms, hallways, stairs and entry ways, but over time your hardwood can lose it's original shine and beauty.  Years of use makes hardwood floors look dull and worn down.  That's when you call Superior!
From deep cleaning to restoring the original finish, we offer a wide range of services to keep your floors looking their best.  We'll even help you with maintaining your floors, so you can be sure they last a lifetime!
Call us today to get your free estimate!  We're also happy to answer any questions you might have about having your hardwood floors cleaned.  When it comes to floor care, Superior provides un-matched customer service.
From Holiday get-togethers to Spring Cleaning and everything in between, if you're looking for Hardwood Floor Cleaning in Lexington KY, then Superior is always the right choice!
Professional Hardwood Floor Deep Cleaning In Lexington KY
After a long time of use, hardwood floors can loose their luster and shine, and no matter how much you mop or clean they just don't look as good anymore.  Superior Carpet Cleaning of Lexington offers professional hardwood floor deep cleaning that returns your hardwood floors to their original shine and protects for years to come to keep your floors looking new and beautiful.
Hardwood Floor Waxing and Wax Removal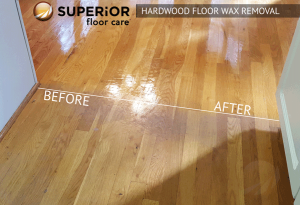 Are you hardwood floors starting to look dull and gummy?  Wax buildup over time makes cleaning hardwood floors very tricky. To really clean and restore hardwood floors you need to strip away the layers of wax buildup that has previously been applied.  Without removing the wax, it's impossible to fully clean the hardwood.  Most service providers aren't equipped to remove wax buildup, but we have the equipment and experience needed to provide full service cleaning of hardwood floors, including wax removal, stripping and re-application.
Hardwood Floor Cleaning for Residential and Commercial
Our hardwood floor deep cleaning process cuts through the years of dirt and wear to remove dirt, oil and dust that regular cleaning can't get to.  This makes it the perfect service for commercial applications that feature hardwood flooring with heavy foot traffic.
And don't forget, our hardwood floor cleaning service isn't available just in Lexington KY, we offer full hardwood cleaning services to Richmond KY, Berea KY and pretty much everywhere in between.  Give us a call today for a Free estimate and schedule an appoint to bring your hardwood floors back to life!
Protect and Preserve your Hardwood Floors
Getting your hardwood floors clean is only the first step of our service.  In order to keep your hardwood floors looking their best, our service also includes protection and helps you preserve your floor's finish and shine for years to come.
SAFE FOR CHILDREN & PETS
Our hardwood floor cleaning process is safe for kids and pets, with no dangerous chemicals.
NO MESS TO WORRY ABOUT
Our cleaning solutions dry fast so you're back to normal in no time!
A SMART INVESTMENT
Our hardwood floor cleaning protects your floors, keeping them looking great.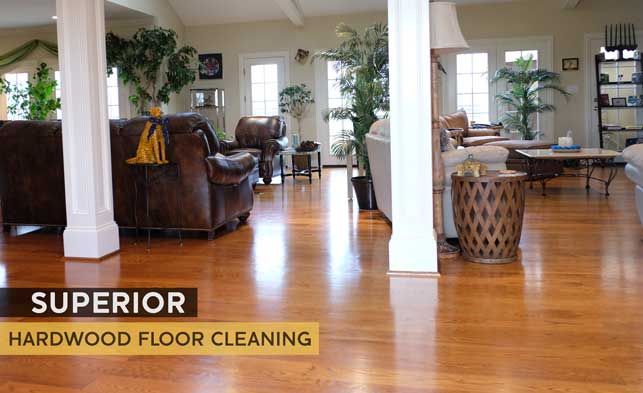 Some of our Hardwood Floor Cleaning Work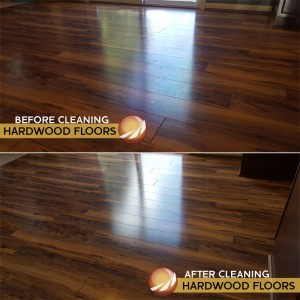 Call Us Today!  Satisfaction 100% Guaranteed!