Lexington KY Carpet Cleaning
Superior Carpet Cleaning is your local source for expert steam cleaning and restoration services in Lexington and Richmond Kentucky.  We know there are lots of other companies you could choose, be we are different.  We strive to be better than the rest.  It starts with out cleaning technicians, and goes to our training, our equipment, and our customer service.  All of our technicians are IIRC Certified and we use an array of Green Cleaning Agents.  We want every person who calls us to be 100% satisfied.  You can be Confident that when you choose Superior Carpet Cleaning for your cleaning or restoration work, that you are choosing a company that values your business and cares about you as a customer.  We understand that by letting us into your home or business you are putting your trust and faith in us, and will aim to never disappoint.
We offer a lot more than just the best Carpet Cleaning in Lexington KY, as your full service cleaning provider, we offer Carpet Repair and Carpet Stretching, as well as Hardwood Floor Cleaning, Area Rug Cleaning, Pet Stain Removal, Upholstery Cleaning and our emergency 24 Hour Water Removal and Fire & Smoke Restoration services.  Any time of day or night, just call us, we'll be there for you.
Your Cleaning Professionals
With offices in Lexington and Richmond Kentucky, our local family owned business gives you the care and experience that you won't find from the other corporate guys. Further, our truck mounted equipment is the most powerful on the market; so you can be assured that your carpet and rugs will be cleaned deep, leaving your home fresh and you satisfied. Still not convinced? Just take a look at what our Satisfied Customers are saying.
We've built our reputation as being among the very best and most trusted when it comes to carpet cleaning in Lexington KY. We take pride in our work and stand behind every single job we do with our 100% Satisfaction Guarantee.
Instant Quote Calculator
Get a Free Quote
Call for a free estimate today
Carpet
Number
Clean
Protect

(Adds $20)

Deodorize

(Adds $10)

Rooms
Staircase
Bath/Laundry
Entry/Hall

Subtotal: {{subtotalCarpet | currency}}
Tile & Grout
Number
Clean
Seal
Seal Type
Rooms
Color
Clear
Staircase
Color
Clear
Bath/Laundry
Color
Clear
Entry/Hall
Color
Clear

Subtotal: {{subtotalTileGrout | currency}}
Area Rugs
Size
Number
Clean
Protect
Deodorize
Length feet
Width feet


Subtotal: {{subtotalAreaRugs | currency}}
Upholstery
Number
Clean
Protect
Deodorize
Sofa
Sectional
Loveseat
Chair
Ottoman
Dining Room Chair

Subtotal: {{subtotalUpholstery | currency}}
Wood Floor
Number
Wood Clean
Maintenance Coat
Rooms
Staircase
Bath/Laundry
EntryHall

Subtotal: {{subtotalWoodFloor | currency}}
Additional Fees
| | |
| --- | --- |
| | No Guaranteed Adjacent Parking |
| | Area Being Cleaned Is on the Third Floor or Higher |
Grand Total: {{grandTotal | currency}}
Questions? Call Us! 859.221.3691
Your Contact Information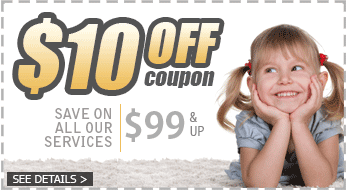 Our Services